Michelle Williams in GQ
Michelle Williams appears in a new photoshoot and talks of her feelings for Heath Ledger.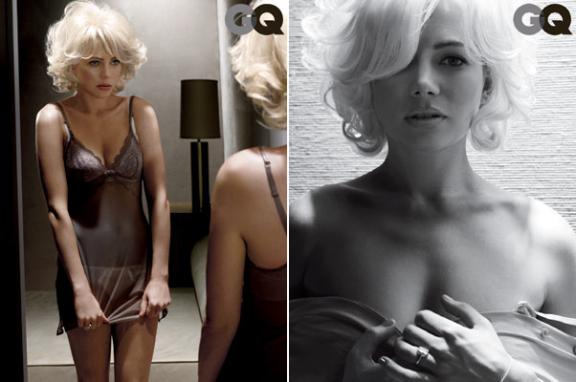 On the back of her Golden Globe award for Best Actress in a comedy/musical (not that My Week With Marilyn really counts as either of the above), Michelle Williams has appeared in this extensive new feature in GQ, which features these stunning Marilyn-esque photos.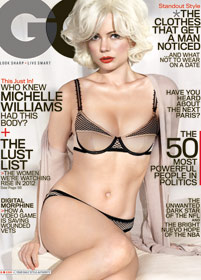 The interview touches, delicately, on her relationship with Heath Ledger, referring to her first meeting with the late star on the set of Brokeback Mountain as 'cosmic'. Michael Thompson - The GQ writer - boldly asks her if she imagined Ledger and her becoming an item.
She answers: "That would make me way too sad to answer... I said it would make me too sad to answer but it's also ... one of my favorite things to imagine. It's actually one of my favorite places to visit."
You can read the full article over at GQ.com.

Michelle Williams is one of the best actresses alive today.  Instead of doing an impersonation, she always manages to get into the soul of the character she is playing.  I always find her performances mesmerising.  I'm quite surprised she has had the shots taken (although she does look fabulous) but I haven't seen the article so maybe the images and copy are  relevant to her talent.  I hope one day she will find happiness with someone who deserves her.  She's a one-off  who deserves a settled life.
Are you sure you want to delete this comment?
To celebrate the upcoming release of Iron Man 3 we ask - who's your favourite superhero?
Thanks for being one of the first people to vote. Results will be available soon. Check for results
Total Responses: 1,273
Not scientifically valid. Results are updated every minute.