The Inbetweeners go to America
The Inbetweeners movie is old news to us. But it's unheard of across the pond.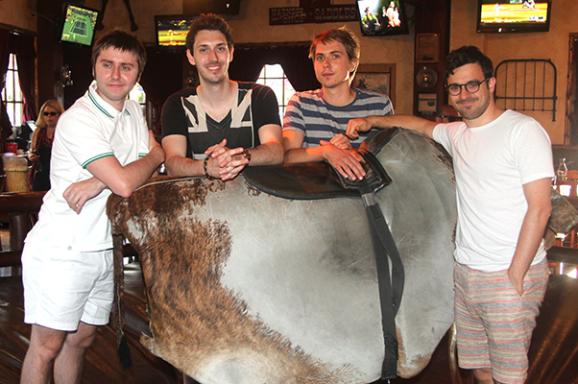 Look who's just arrived in the US of A? It's The Inbetweeners, promoting their original Inbetweeners movie, which never received a US release. Following its gigantic box office success in the UK, the popular (former) teenagers will be hoping to pick up some traction in the US.
We're certainly hoping they'll go down better than The Inbetweeners US TV show, which certainly appears to have failed to capture the humour of our lads.
Word reached our ears lately that the producers are hoping to make the sequel with the lads. No comment on the second Inbetweeners flick (Uni days?) at this little photocall. But you can bet the second movie becomes a lot more likely if this one picks up some traction in the US.
Are you sure you want to delete this comment?
To celebrate the upcoming release of Iron Man 3 we ask - who's your favourite superhero?
Thanks for being one of the first people to vote. Results will be available soon. Check for results
Total Responses: 1,071
Not scientifically valid. Results are updated every minute.