What to watch this weekend
Jubileed out? Get down the cinema...
What to watch this weekend

Prometheus

Yes, you should go and see Prometheus. You definitely should. And that's coming from me, the writer of this three-star review.

The reasons why you should see it? There are actually many. I wouldn't disagree with a single one of Jon Crocker's ten reasons to love Prometheus…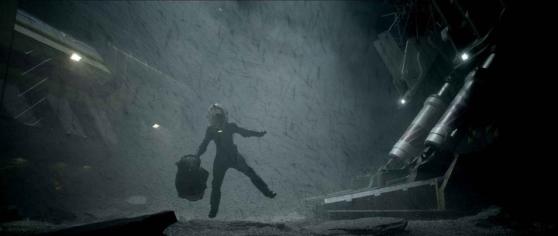 People will say that the middling reviews of Prometheus will come from those who were unrealistically expecting a return to the sci-fi mastery of Alien. In my case, it comes down to muddled character arcs and plot points that never quite gel. I wasn't hoping for Alien -1, I just didn't find it worked consistently.

But ignore me, the first thirty minutes alone (sumptuous opening) are worth the price of admission, particularly if you live near an I-Max cinema. It's a glorious production.

The Angel's Share

Quietly sneaking into cinemas in the shadow of Ridley Scott's spaceship is Ken Loach's charming latest, which picked up quite a following At Cannes. It even picked up the jury prize. Lead by a cast of unknowns, it follows Robbie (Paul Brannigan), a young Glasgow criminal who finds himself sentenced to repaint a community centre with a bunch of lawbreaking types. 'The angel's share' refers to the whisky that evaporates in the barrel while it distills. And our hero has 'a nose'. Charming and impactful, some people are calling it Loach's best since Kes.

Still out and still good: The Dictator, Piranha 3DD, 2 Days In New York,
To celebrate the upcoming release of Iron Man 3 we ask - who's your favourite superhero?
Thanks for being one of the first people to vote. Results will be available soon. Check for results
Total Responses: 1,091
Not scientifically valid. Results are updated every minute.