We're way ahead of Colin Firth (kinda...)
Colin Firth's waxwork has been given a makeover. And it appears he may have taken some style tips from one of our editors...
There's nothing like coming across a movie star sporting a garment you own. Or have worn at least.
A few weeks ago, our MSN Her team got us all to wear festive Xmas jumpers (a few of them seriously dodgy, we do admit) and they got you, our users, to vote for the best one.
So, imagine our surprise today when we stumbled across pictures of Colin Firth's waxwork being given a makeover and wearing none other than a festive Xmas jumper.
And not just any jumper, the exact same one worn by one of our esteemed editors.
So, why not peruse Colin's jumper below and then click through the festive jumper gallery and see if you can spot who else is wearing the EXACT same one.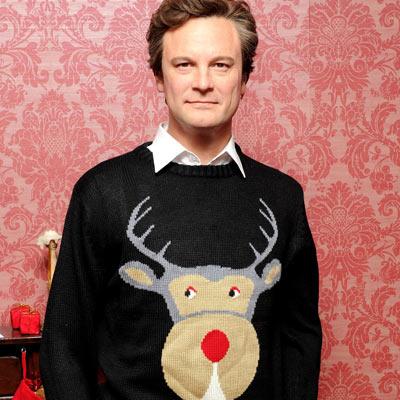 Tell us your answers in the comments section below.
Are you sure you want to delete this comment?
To celebrate the upcoming release of Iron Man 3 we ask - who's your favourite superhero?
Thanks for being one of the first people to vote. Results will be available soon. Check for results
Total Responses: 1,267
Not scientifically valid. Results are updated every minute.