Jurassic Park 4 gets an even bigger bite!
Guess who's joining the Jurassic Park 4 line-up?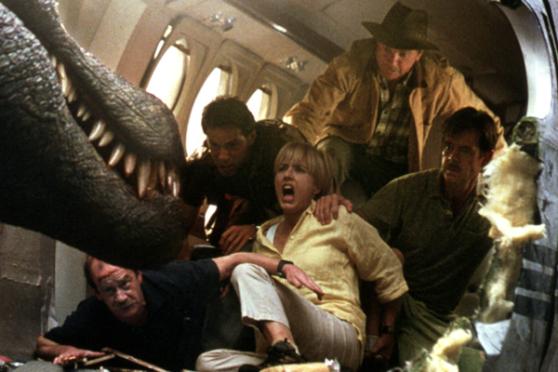 Jurassic Park 4 has onboarded some new heavyweights - and not in the form of dinosaurs.
According to Deadline, they've hired screenwriters Rick Jaffa and Amanda Silver, who are the brains behind The Rise of the Planet of the Apes.
The fourth instalment in the series is set to be produced by Steven Spielberg and Kathleen Kennedy, but it seems Spielberg won't be directing again.
Great news for fans is that it's set for a release date of July 13, 2013, which marks the film's 20th anniversary AND it's going to be in 3D.
We can hear the movie screams already!
Are you looking forward to it? Tell us in the comments below.
Are you sure you want to delete this comment?
These are the top ten most-watched movies in the UK according to a new poll. Which of these have you seen the most?
Thanks for being one of the first people to vote. Results will be available soon. Check for results
Indiana Jones: Raiders of the Lost Ark

4,883 votes

Star Wars Episode IV: A New Hope

3,585 votes

Back to the Future

2,783 votes

ET the Extra-Terrestrial

1,745 votes

Independence Day

2,673 votes
Total Responses: 28,397
Not scientifically valid. Results are updated every minute.