MSN Movies visits a haunted house...
...but did everyone come back alive?
Here at MSN HQ there is a serious lack of hardcore horror fans – so when the opportunity to go to a haunted house in the dead of night came about, I was the only person brave enough to put myself forward.
How scary could it be, I asked myself?
12 hours later I found myself in the basement of an old Victorian school, in the freezing cold, squeezing a self-proclaimed demonologist's hand out of pure fear.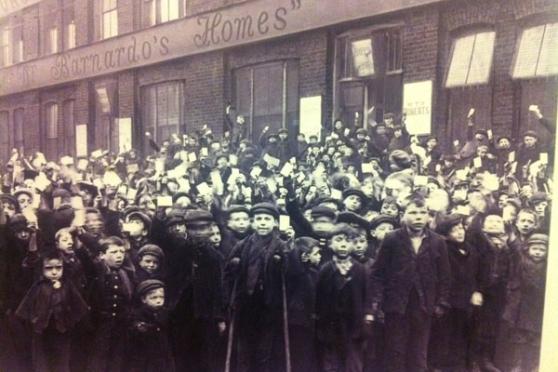 Walking to the haunted house in the pouring rain, scenes from latest horror movie The Pact were flashing through my head. By the time I arrived at the house there were ten equally apprehensive (and semi-drenched) people gathered in the basement of the Victorian school awaiting the arrival of our mediums for the evening.
The house was fully decked out with vintage gear, including old-school desks with ink-wells and benches, canes for disciplining naughty children and a kitchen that included appliances that looked more like weapons of torture than essential household items.
Nothing about the old school was scary; the bright lights that flooded the room and cup of tea warming our hands did nothing to set the scene… But when the lights went off, and we were ushered into the pitch black basement one at a time, I did begin to wonder what I'd let myself in for.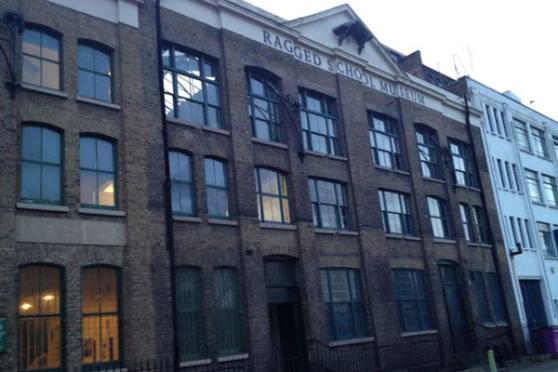 As a non-believer in ghosts, spirits or demons, I took everything in those first ten minutes in my stride. The mediums and members of Ghost Hunting company Fright Nights - Dan MacDonald and Ian Doherty, took charge of the group, starting our ghost hunt in the basement.
After the first ten minutes, I'm not too proud to admit, I was starting to think maybe Dan and Ian were onto something. The occasional cold breeze I began to believe might've been a spirit trying to contact me, a sudden bang on the roof could be explained as a sign of a spirit presence but the final nail in the coffin (excuse the pun) was during a hand-held séance.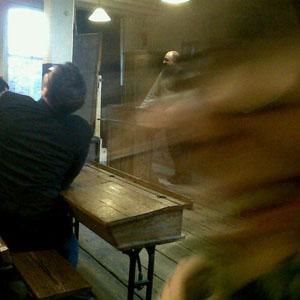 Cautiously we went around the circle and asked the spirits in the room to show themselves - and soon enough a tin cup flew off a nearby table and hit the opposite wall!
To this day I can't explain this. The skeptic in me chose to investigate further and could see no obvious signs of a rope, wires or anything else that might explain this sudden movement.
Coming away from the night, I wasn't a quivering wreck, I wasn't a believer in ghosts and I wasn't planning on a new career alongside Derek Acorah – but it has made me think… Maybe I am more gullible than I first thought?
Anyway, I've just been emailed by an unknown foreign Prince who wants to transfer $100,000 into my bank account, all they need is my bank details…
Are you sure you want to delete this comment?
To celebrate the upcoming release of Iron Man 3 we ask - who's your favourite superhero?
Thanks for being one of the first people to vote. Results will be available soon. Check for results
Total Responses: 1,088
Not scientifically valid. Results are updated every minute.