Movies on demand: this week's picks
Your weekly round up of the best stuff you can watch in your own space, by Neil Smith.
CHRONICLE
Available on: Sky Movies
Heroes, Misfits, X-Men: First Class – just a few of the pictures and programmes in which ordinary people discover they have incredible super powers. To their number we can now add this exciting sci-fi about three teens who, having contracted miraculous abilities from an unidentified underground object, set about (ab)using them as irresponsibly as possible. Shot in the fashionable "found footage" format, the movie begins with small examples of Jackass-style telekinesis. Don't worry, though: there's plenty of jaw-dropping mayhem to come…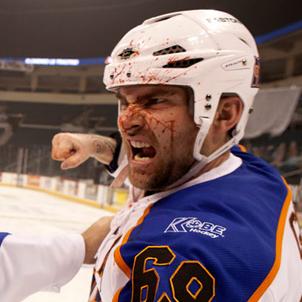 GOON
Available on: LoveFilm
Think ice hockey is played by mindless thugs? This raucous comedy won't change your mind. The surprising thing is it comes with heart as well as blood, thanks to a great turn from American Pie's Seann William Scott as a nightclub bouncer who discovers his true talent lies in acting as a de facto bodyguard to vulnerable players on the rink. Romance for the girls, brutal punch-ups for the boys – what's not to love? Liev Schreiber and Jay Baruchel co-star.


Pic collection: The Dark Knight Rises
Pattinson wants to 'strangle' inventor of his nickname



MAN ON A LEDGE
Available on: iTunes
Vertigo sufferers should steer clear of this ingenious heist caper, which sees Sam Avatar Worthington as an escaped inmate who poses as a suicide risk to distract from a robbery that's taking place in an adjacent New York skyscraper. But everybody else should have a ball in a film that juggles tense high-rise thrills with playful comic hijinks. The Truman Show man Ed Harris, Elizabeth Banks from The Hunger Games and our own Jamie Bell round out an eclectic cast.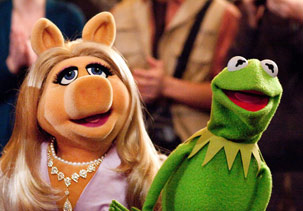 THE MUPPETS
Available on: LoveFilm
The fuzzy felt favourites return in a comeback vehicle that, fittingly enough, has Kermit, Miss Piggy et al team up after years apart to save the old theatre that hosted their classic TV variety show. Jason Segel, Amy Adams and Chris Cooper are the humans caught up in the craziness, all willingly playing second fiddle to their puppet co-stars' wacky antics. Listen out for the Oscar-winning song 'Man Or Muppet', brilliantly composed by Flight of the Conchords member Bret McKenzie.


SAFE HOUSE
Available on: iTunes
Throw Denzel Washington and Ryan Reynolds together in South Africa and what do you get? A fast-paced, all-action chase thriller that sees Denzel's rogue CIA agent and Ryan's agency rookie race to elude the former's pursuers on the mean streets of Cape Town. You might feel like you have seen it before, and there are undoubtedly similarities to Training Day and the Bourne movies. But it's still rip-roaring, pulse-pounding stuff that proves its 57-year-old star still has what it takes.
Are you sure you want to delete this comment?
To celebrate the upcoming release of Iron Man 3 we ask - who's your favourite superhero?
Thanks for being one of the first people to vote. Results will be available soon. Check for results
Total Responses: 1,111
Not scientifically valid. Results are updated every minute.