The Hobbit trailer on MSN Movies UK
Find out more about our exciting trailer launch coming to MSN Movies very soon...
We're pleased to announce that we'll be launching The Hobbit: An Unexpected Journey trailer exclusively on MSN Movies this month. That's right, you've already seen the teasers for the film, so now it's time for the official trailer.

THE FULL-LENGTH TRAILER WILL BE LAUNCHING AT 3PM GMT.
The Hobbit: An Unexpected Journey will be one of the biggest films of the year and we're all looking forward to what Director Peter Jackson will deliver this time round.
It's been ten years exactly since The Fellowship Of The Ring finally reached us. And we've missed Middle Earth since Peter Jackson completed his epic trilogy. We'll let you know as soon as it lands, in the meantime make sure you follow us at @msnmovies_ed for any announcements.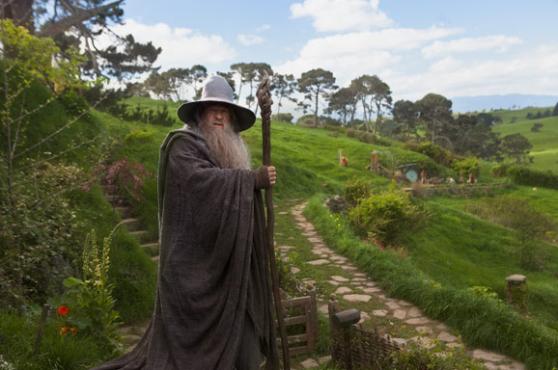 The adventure follows the journey of title character Bilbo Baggins, who is swept into an epic quest to reclaim thelost Dwarf Kingdom of Erebor from the fearsome dragon Smaug. Approached out of the blue by the wizard Gandalf the Grey, Bilbo finds himself joining a company of thirteen dwarves led by the legendary warrior, Thorin Oakenshield. Their journey will take them into the Wild; through treacherous lands swarming with Goblins and Orcs, deadly Wargs and Giant Spiders, Shapeshifters and Sorcerers.

Although their goal lies to the East and the wastelands of the Lonely Mountain first they must escape the goblin tunnels, where Bilbo meets the creature that will change his life forever...Gollum.

The Hobbit: An Unexpected Journey will be released in December 2012.
Are you sure you want to delete this comment?
To celebrate the upcoming release of Iron Man 3 we ask - who's your favourite superhero?
Thanks for being one of the first people to vote. Results will be available soon. Check for results
Total Responses: 1,201
Not scientifically valid. Results are updated every minute.