How to read minds like Professor X!
We learn some Xavier-style mind reading from the mentally powerful Marc Paul...
By professional mind-reader, Marc Paul  www.marcpaul.com
I'm a mind-reader I can read your thoughts just like Professor Xavier, the founder of the X-men. The differences are that I'm not a mutant and I'm not a fictional character! If you watch one of my shows you'll see me reading peoples' thoughts in real life and being incredibly accurate. BUT I'm NOT psychic. So how do I do it? In a moment I'll teach you some of the basics that you need to learn if you want to appear to read and control minds. But first…
Let's try something right now. I want you to think of a two digit number under 50, but I want you to make both the digits odd numbers and also make them both different. So 19 would be OK but 11 wouldn't. So go ahead…think of a two digit number under 50. Now look at the last sentence of this article, right after the jump ……was I right? I think I got it right, but if I didn't please forgive me. Reading your mind without having you in front of me is exceedingly difficult!


What follows are 5 steps, that if studied, can put you on the road to becoming a mind-reader and being able to influence peoples' thoughts. Just like a real life Professor X…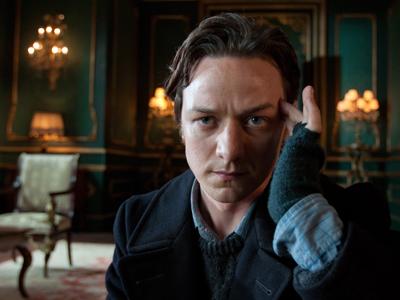 STEP 1
You need to be a good observer. You need to learn about body language and non-verbal communication. The average person gives away much more about what they are really thinking through their actions and gestures than the words they use in conversation. Also by carefully observing you'll also start to see that people are very predictable in their actions and thoughts. In fact the example above is more about leading you to think, in a predictable way, of the number thirty-seven rather than reading your mind. Psychologically this is the number that most people will think of. Try it out on your friends and see how well you do, but make sure you use the same wording that I used above because that's what makes it work.



STEP 2
Study "micro-expressions".​ This is very recent development in the world of body language and was pioneered by Paul Ekman of the University of California. He published some very interesting papers on what he calls "micro-expressions of the human face". He got a lot of press coverage as the technique has been taught to the police in some countries so that they can tell when someone is lying. It's a fascinating subject and indispensable to knowing how and what people think.

STEP 3
You need to study a subject called "mentalism". Practitioners of the art of mentalism are called "mentalists". It's a branch of traditional conjuring, but is far more interesting than just normal magic tricks as it teaches genuine techniques that enable you to develop mental skills that most people don't have or even know about. I like to call it "sleight of mind" rather than sleight of hand. With the worldwide popularity of the USA television series "The Mentalist" it is hardly surprising that this rather unusual profession is now becoming known to the public. But in reality there are only a handful of true mentalists in the world. Yes there are a lot of magicians out there who do a few mind-reading tricks in their magic shows but only a few true mentalists. TV mentalists have popularised what we do and as a result made it more understandable to the public. Before this enlightened time the mind-reader was normally some sort of carnival mystic from the 1930's with a cloak and a turban. The modern mind reader is much more "normal" and is willing to let the audience in on SOME of his secrets BUT not all. I tend to play mind games with my audience rather than impress them with my ability, although that is still part of it! My show is about exploring what the mind has the potential to do and what you can learn about yourself as a human being.

STEP 4
Learn to improve your memory. There are special techniques and systems called "mnemonics" that enable you to memorise people's names and faces, numbers, facts and figures. You can even learn to memorise a shuffled pack of cards in just a few minutes after going through it only ONCE. As a teenager I realised that these memory skills had real world applications....like​ memorising loads of information for exams! My teachers had not seen the particular systems that I had taught myself and seemed really impressed by what I could do.


STEP 5
So right now the burning question in your mind is "How do I start?" Well you need to learn everything you can about the subjects mentioned in STEPS 1 to 4.
I know, I know, you want to learn now. Well you can't. Anything worth attaining is going to take time and thought. The sooner you accept that the better you're experience will be!


BUT if you just want a simple mind-reading magic trick that LOOKS like you can read minds then try this…


Which Animal are you?
Write down ANY two digit number.
Multiply it by 9 and write down the result
Add together the digits of the result.
For example if the result was 634 you would add them up like this, 6+3+4 and arrive at the total 13.

This final number is your secret code number to find out which animal you are most like.

1. Crab
2. Rabbit
3. Gerbil
4. Hamster
5. Goat
6. Spider
7. Dog
8. Elephant
9. Lion
10.  Fly
11.  Cow
12.  Sheep
13.  Rat
14.  Lizard
15.  Gold fish
16.  Snake
17.  Worm
18.  Tiger
19.  Dove
20.  Butterfly

Okay think about the animal very intently. I think I know which one it is….
You're a big pussy cat…in particular a lion or a tiger!

Ok this isn't real mind-reading but it's a pretty clever trick. Try it out on your friends and you'll see they're big pussy cats too.

YOU'RE THINKING OF THE NUMBER 37!

If you would like more information about Marc Paul please visit www.marcpaul.com

X-Men: First Class is out now on DVD and Blu-Ray

Are you sure you want to delete this comment?
To celebrate the upcoming release of Iron Man 3 we ask - who's your favourite superhero?
Thanks for being one of the first people to vote. Results will be available soon. Check for results
Total Responses: 1,205
Not scientifically valid. Results are updated every minute.