Tom Cruise denies cosmetic surgery slur
It appears that the Top Gun actor has the secret to eternal youth...
Top Gun star and 1980s lothario Tom Cruise has vehemently denied accusations that he has help keeping his youthful looks wrinkle-free and age-resistant.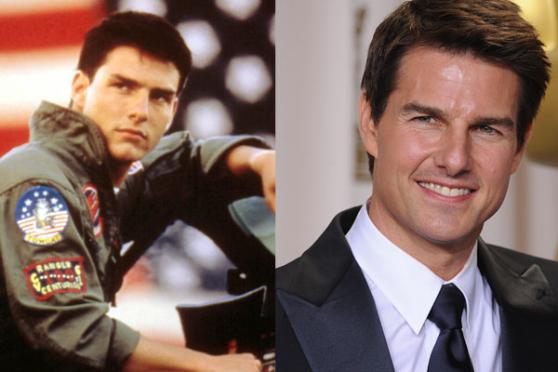 Speaking to Playboy magazine, Cruise stated: "I haven't, and I never would" when asked about having cosmetic surgery.
The youthful-looking Scientologist is set to celebrate his 50th birthday in July, nearly 30 years after starring in American teen comedy-drama Risky Business.
At a time in life when the middle-age spread creeps up on the unsuspecting and receding hairlines begin to flitter in the gentle breeze, what is Tom Cruise's secret to eternal youth?
"I honestly have no idea," he admitted.
"I work. I'm always with family. I train, go without sleep. I just go hard."
Men of the world, take note: eternally youthful Cruise has attributed his peachy skin and full, thick hair to working, sleeping and generally "going hard" (whatever that means).
But moreover, could it not just be a case of 'you are as young as the woman that you're married to?' Tom is happily married to 33-year-old actress Katie Holmes, after all.
Famously becoming a touch overwhelmed while talking to Oprah in 2005 about then-girlfriend Katie (jumping up and down on her sofa like a man ridiculously in the throes of romance), Tom was slightly more reserved when talking to Playboy about his wife of six years.
"She is an extraordinary person, and if you spent five minutes with her, you'd see it," he said.
"She's funny and charming, and when she walks into the room, I just feel better. I'm a romantic."
If only we could bottle up Tom's romanticism and secret to eternal youth – we'd be rich beyond our wildest dreams!
Are you sure you want to delete this comment?
To celebrate the upcoming release of Iron Man 3 we ask - who's your favourite superhero?
Thanks for being one of the first people to vote. Results will be available soon. Check for results
Total Responses: 1,196
Not scientifically valid. Results are updated every minute.