The Lone Ranger: First pic revealed!
Get your first look at Armie Hammer as The Lone Ranger and Johnny Depp as Tonto.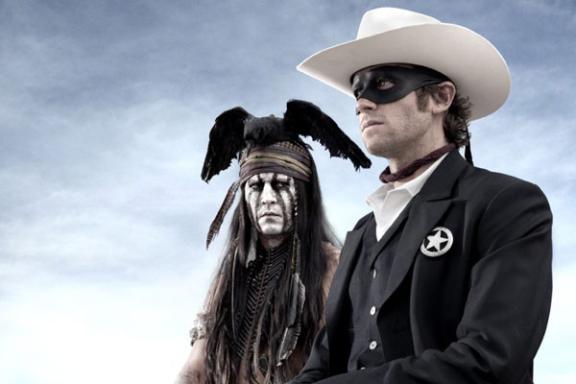 Thanks to Jerry Bruckheimer for unveiling this on his
Twitter feed
, which usually is dedicated to selling Pirates Of The Caribbean Blu-Rays.
'Tonto and The Lone Ranger Ride Again!' he wrote.
Johnny Depp's casting as Tonto appears to be the highlight of the Gore Verbinski western, set for release in 2013. Last month Depp revealed that he has some Native American genealogy:
'My great-grandmother was quite a bit of Native American, she grew up Cherokee or maybe Creek Indian. Makes sense in terms of coming from Kentucky, which is rife with Cherokee and Creek.'
Are you sure you want to delete this comment?
To celebrate the upcoming release of Iron Man 3 we ask - who's your favourite superhero?
Thanks for being one of the first people to vote. Results will be available soon. Check for results
Total Responses: 1,126
Not scientifically valid. Results are updated every minute.